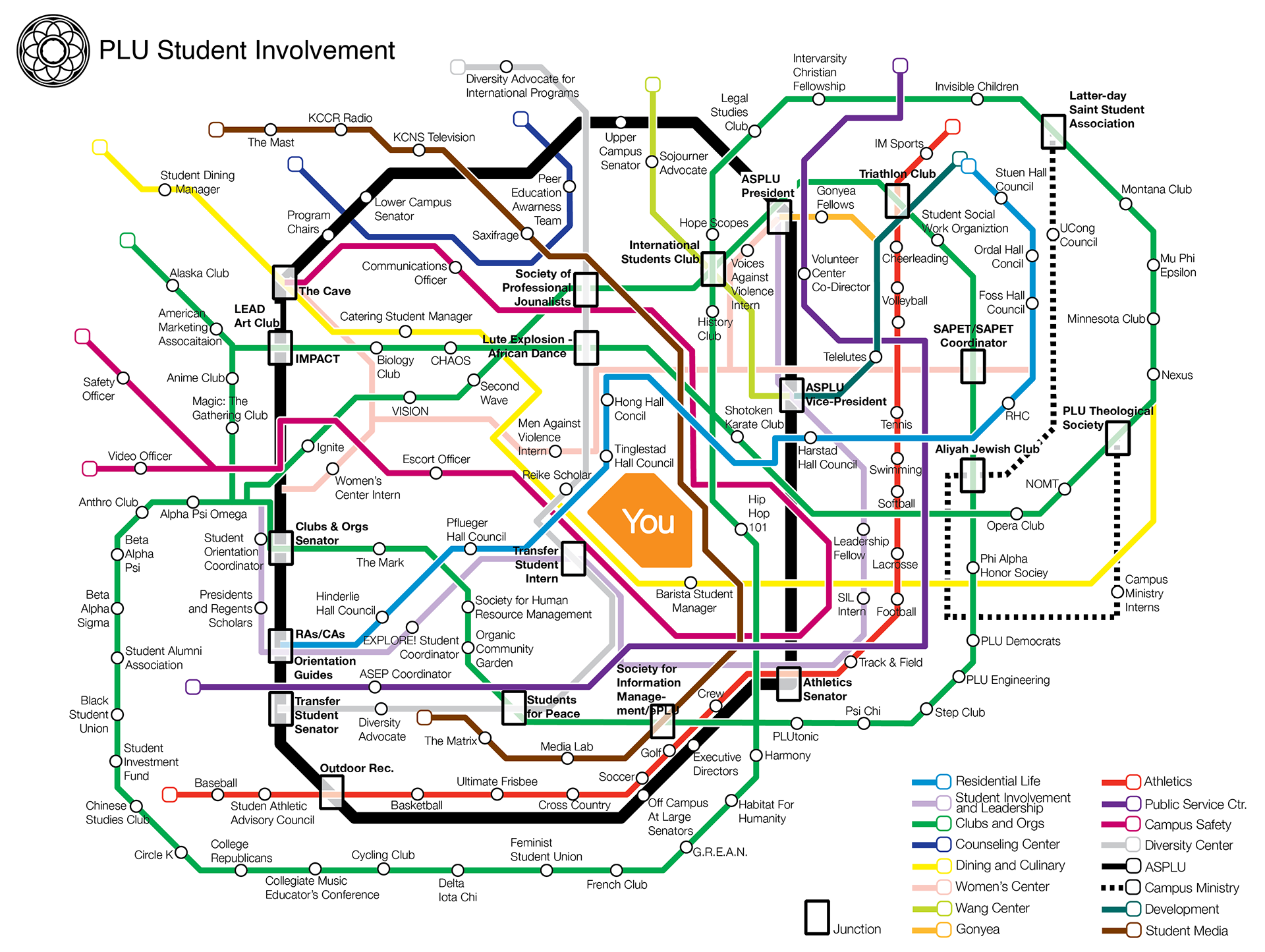 The director of student involvement and leadership at pacific lutheran university wanted to have some kind of infographic made to showcase all the different ways that students can get involved at the school. as we discussed all the organizations and positions and how so many of them intersect, it dawned on me that a cool visual for this would be to have it styled like a subway map.

i used the layout for the tokyo metro system as a general guide and created this graphic, where each line is a different organization at the university and each stop on the line is a club/position that students can be a part of within that organization. The junctions are where the organizations have overlapping criteria.

as a visual for university students, this is a very powerful tool to show how many opportunities you have to find something that fits your personality and, of course, "you" are right in the middle of it all.