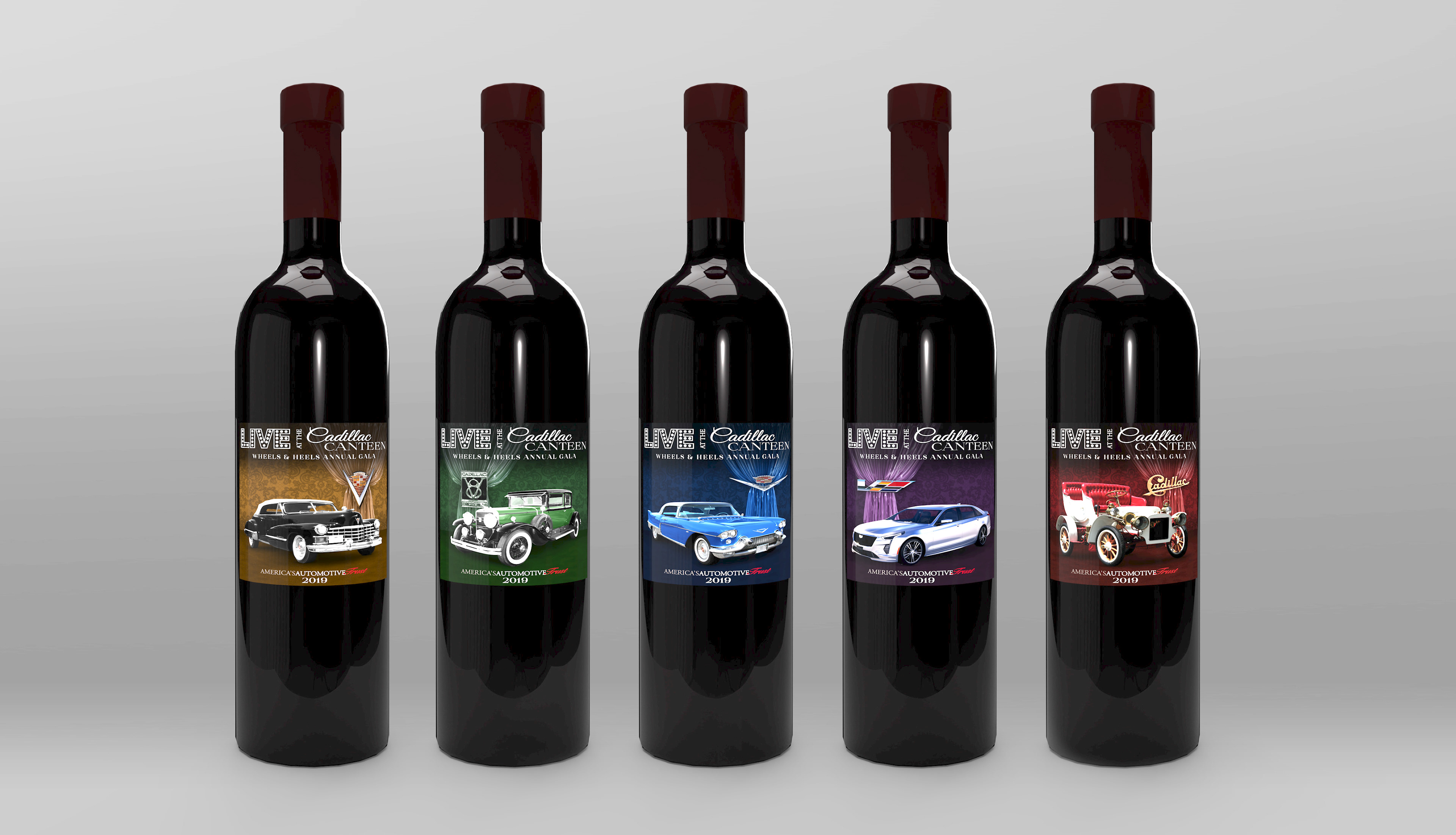 America's car museum has an annual gala which serves as its major fundraising event for the year and each year, one of the auction lots attendees can bid on is a 5-bottle series of 5-liter wine bottles, each bottle filled with a vintage donated by a local winery. The labels for the bottles are usually created to match the theme of the gala in order to commemorate the event. 
For the 2019 gala, the focus was on the history of cadillac. 
In order to do this, i took photos of definitive cadillacs from each decade, starting with the 1916 Touring car all the way up to the 2019 CTS, and matched them all with a jewel-tone. To tie them together, I created a background that was designed to resemble old cadillac ads from the 1950s, and as a little nod to the great logos cadillac has had throughout the years, each curtain tie matches the hood ornament/badge on the vehicle.
THe series was a huge hit at auction, going for an all-time high bid of $15,000.
Scroll down for a closer look at each label.